People's Champion
NXMTV005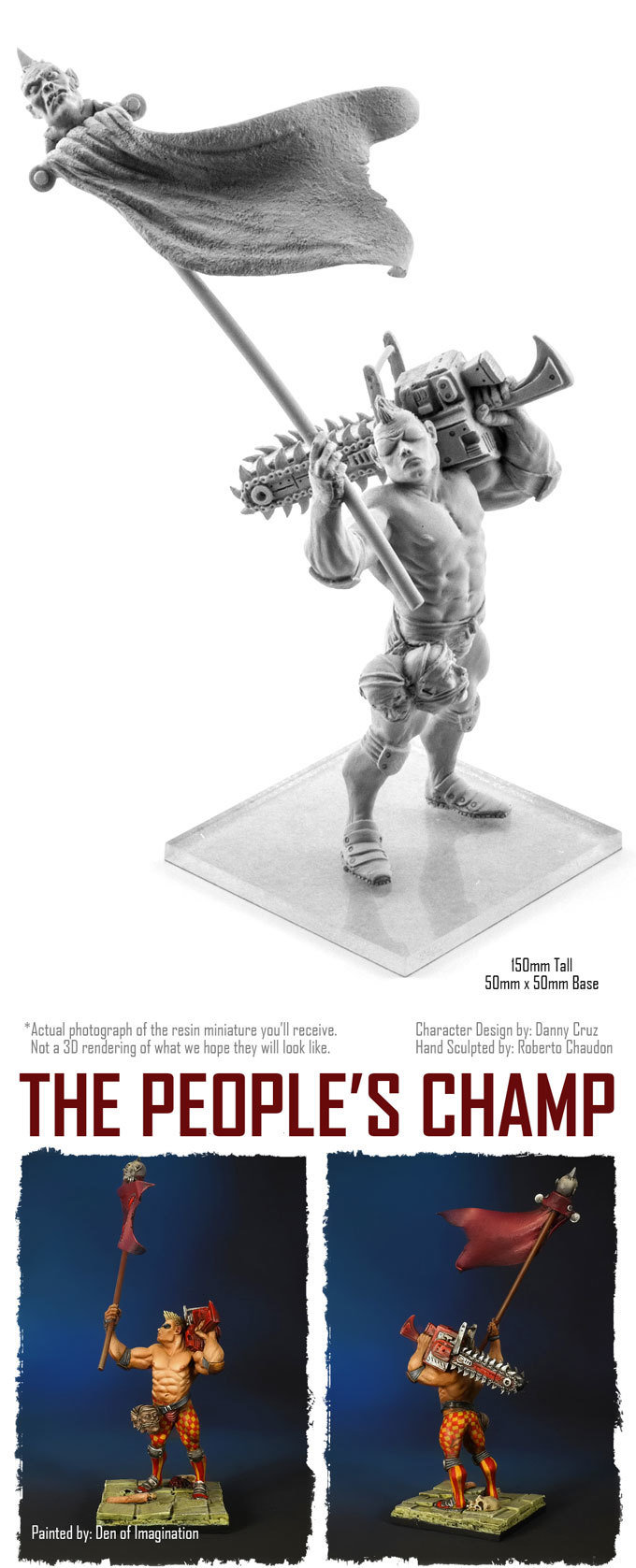 Now this Helot is a real prize. They're the complete package. Impressive physical stature, a Helot's intuition, and a true love for the crowd (which is returned in kind). These Helots are separated from the rest early on in the hopes of keeping them focused on greatness. They are widely considered to be the perfect mix of skill, power, and showmanship.
Don't get too excited, though. Nobody's perfect—though these Helots do. Their ego is an issue at times. Just pray that they don't catch a glimpse of themselves in the middle of a fight, whether on a hoverscreen, a poster in the crowd, or a reflection on an opponent's armor. This could spell disaster.
The only thing they love more than the cheer of the crowd is themselves.
* All miniatures are resin reproductions. They come unpainted and on the sprue requiring assembly*

---